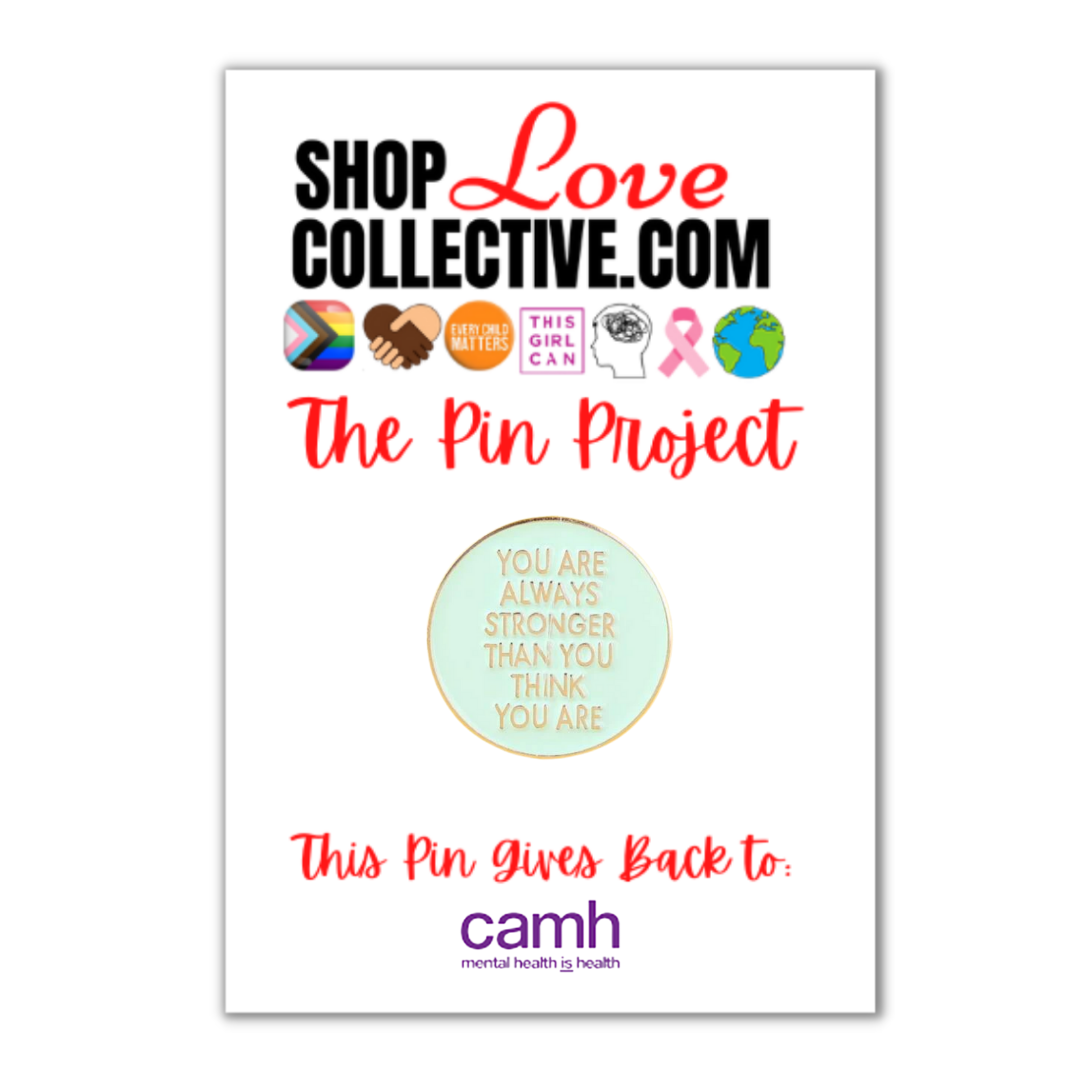 Enamel Pin, Mental Health
THE CAUSE:
$1 from every pin sold is donated to the CAMH
https://www.camh.ca/
Donation receipts posted on the website monthly!
...
THE PINS:
Perfect for your backpack, jean jacket, t-shirt, suit lapel, or anywhere else you like to pin what you believe in!
Approx 1" tall 

Metal filled with bold enamel colour 
...
THE FACTS:
Mental health is the state of your psychological and emotional well-being. It is a necessary resource for living a healthy life and a main factor in overall health... Good mental health allows you to feel, think and act in ways that help you enjoy life and cope with its challenges.  
Two main types of stigma occur with mental health problems, social stigma and self-stigma. Social stigma, also called public stigma, refers to negative stereotypes of those with a mental health problem. These stereotypes come to define the person, mark them out as different and prevent them being seen as an individual.