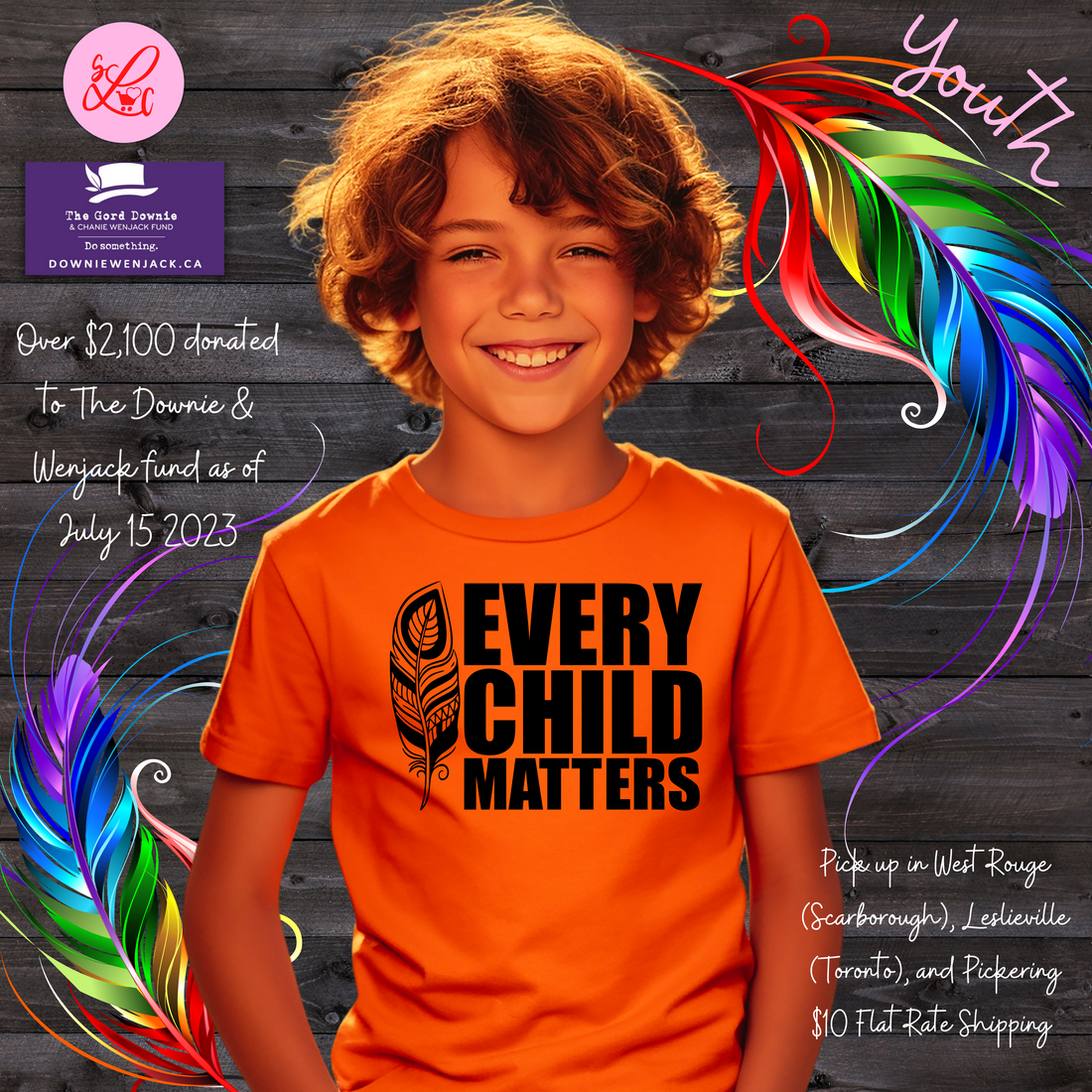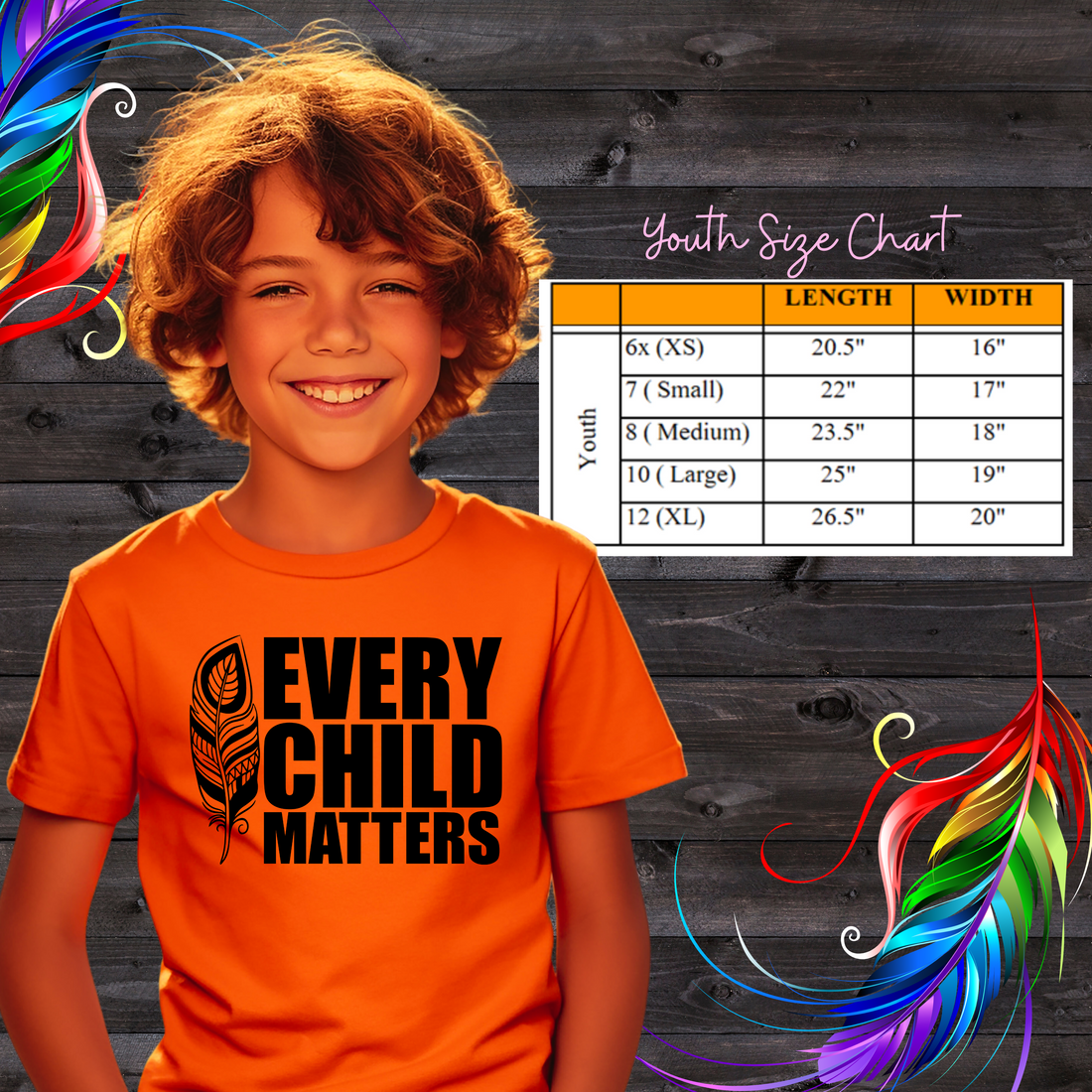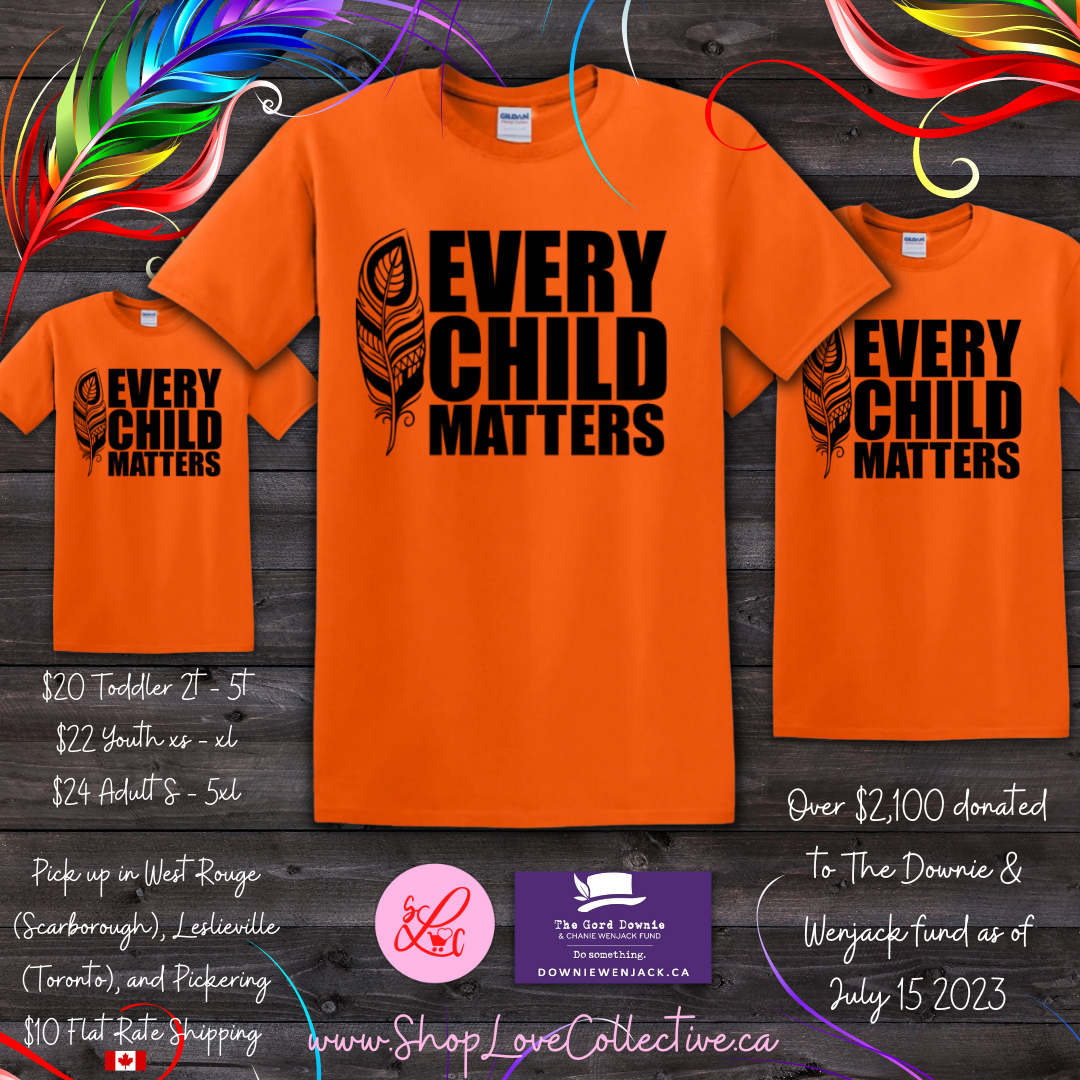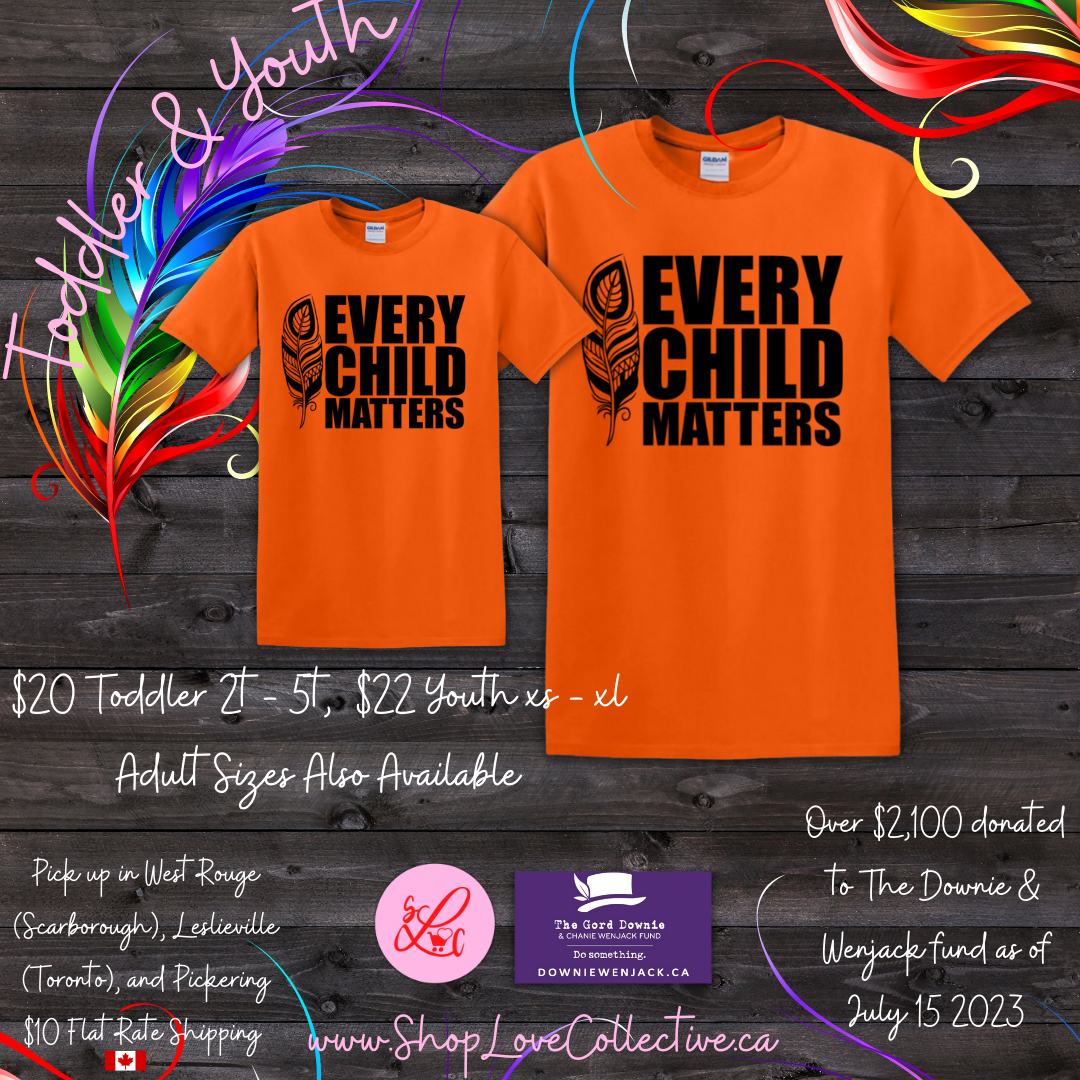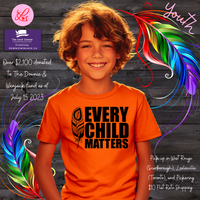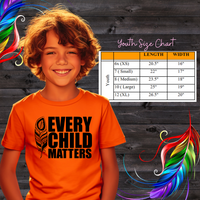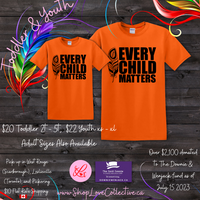 Youth T-Shirt, Orange Shirt Day, Every Child Matters. Indigenous Reconciliation
As a non-Indigenous owned company, participating in "Orange Shirt Day" is not something that we take lightly at Shop Love Collective.
10% of all profits will be donated to the Downie Wenjack Fund (as of July 15 2023 we have given over $2,100 to this wonderful organization.)
Our shirts are screen printed & available from toddler 2t, to adult 5xl. 
Toddler Shirts are $20
Youth Shirts are $22
Adult Shirts are $24
Wash inside out in cold, lay flat to dry.
Daycare Fundraisers: Select your daycare from the dropdown menu & add promo code DAYCARE for delivery to your facility by September 25 (Deadline to order is September 15.)  $2 will be donated to DWF, and $2 to your centre to go towards Indigenous curriculum
Wishing you peace & equality xo
SLC