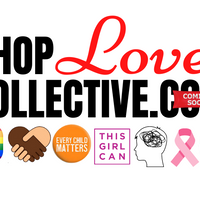 Enamel Pin, Pink Ribbon, Breast Cancer Awareness
THE CAUSE:
$1 from every pin sold is donated to the Breast Cancer Society of Canada
https://bcsc.ca/about-us/
Donation receipts posted on the website monthly!
...
THE PIN:
Perfect for your backpack, jean jacket, t-shirt, suit lapel, or anywhere else you like to pin what you believe in!
0.8 x 1.0 inches
Metal filled with bold enamel colour 
...
THE FACTS:
Each year approximately 27,000 Canadian Women are diagnosed with breast cancer, and 5,000 will die of it.
Breast cancer accounts for approximately 25% of new cases of cancer and 13% of all cancer deaths in Canadian women.
1 in 8 women are expected to develop breast cancer during her lifetime and 1 in 33 will die of it.
We are honored offer merchandise to bring awareness and support to all of those affected by breast cancer, and to donate to the Breast Cancer Society of Canada with every purchase made.