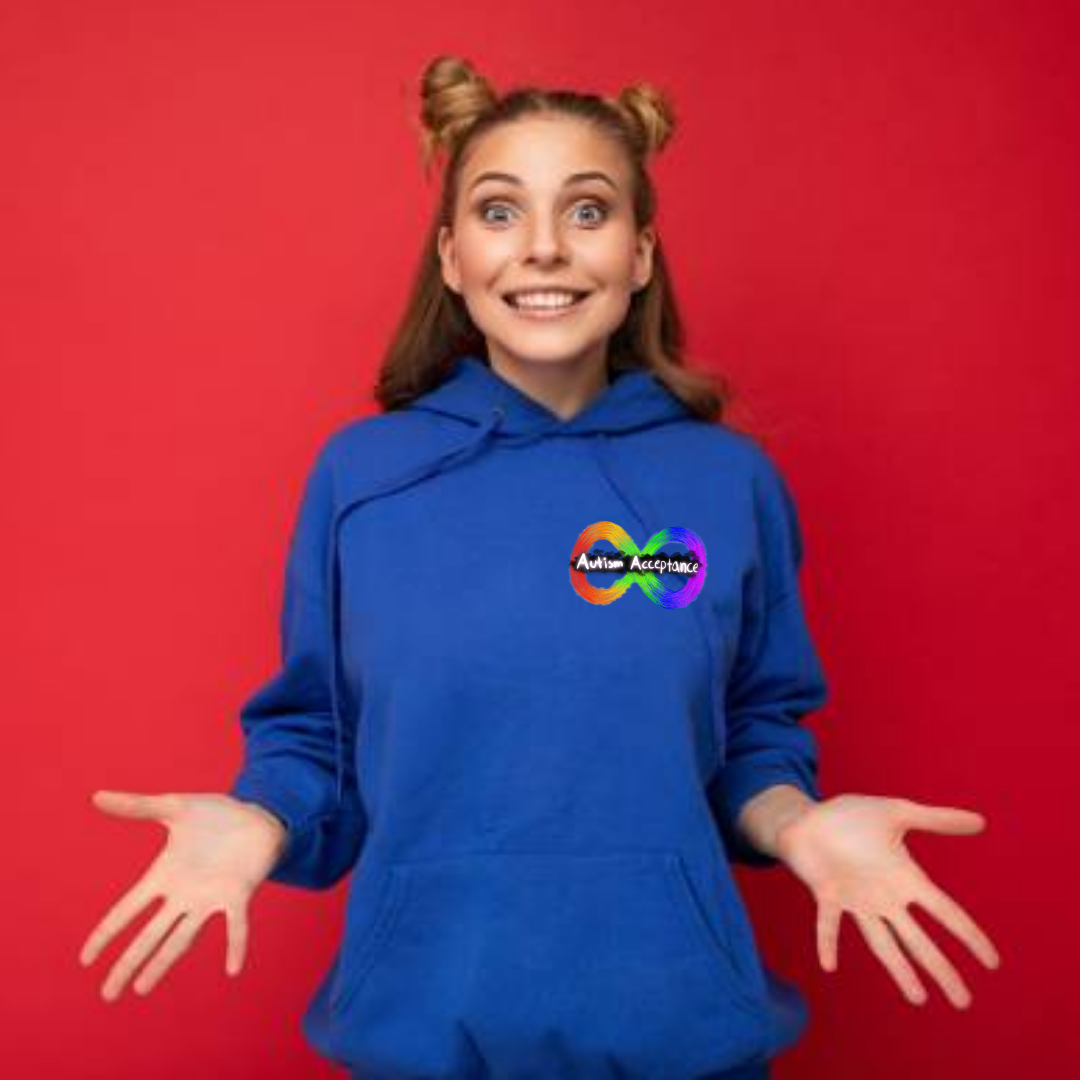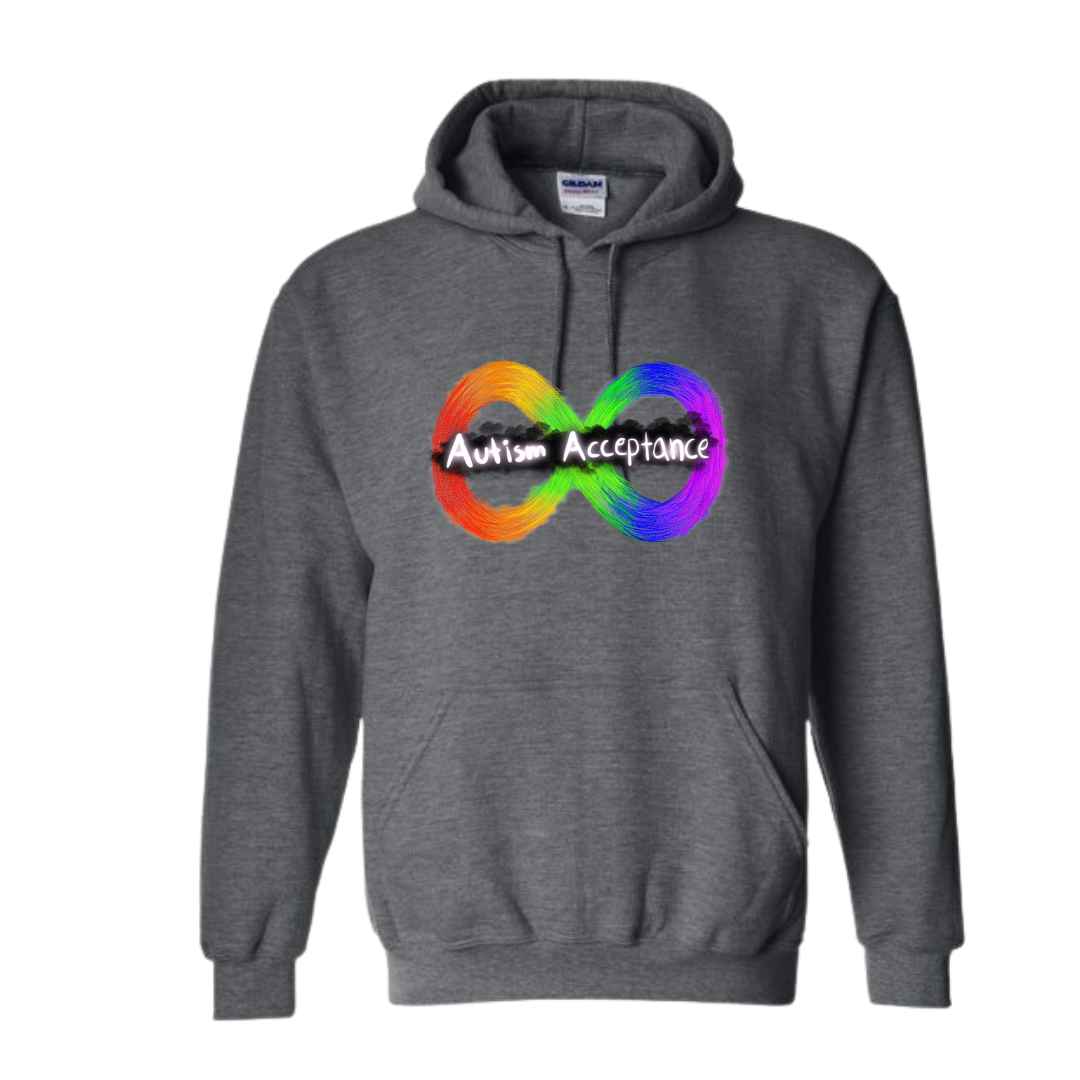 Hoodie, Autism Acceptance, The Artsy Autistic, Adult Unisex
THE STORY
Meet Chloe, the founder & designer behind The Artsy Autistic.
Chloe is 15 years old. World Autism Awareness Day is extra special to Chloe this year, because they were diagnosed with Autism 2 years ago.
Chloe is proud to be Autistic and has a passion for graphic design and social justice.
(Chloe's chosen pronouns are "they/them".)
THE CAUSE
Kids Kollective is a grassroots passion project for SLC, where we work with kids aspiring to create product, learn about retail & ecommerce, and to give back to their community.
10% of profits are donated to Holland Bloorview Children's Hospital https://hollandbloorview.ca/ 
10% of profits are paid out in royalties, to Chloe :)
Together with SLC / Kids Kollective, Chloe wants to spread the word about the new symbol for Autism. This rainbow infinity symbol reflects the full spectrum of challenges and gifts that Autism brings.
THE HOODIES
50% Cotton, 50% Polyester, DTF logo.  Wash inside out in cold water, avoid high heat dryer.